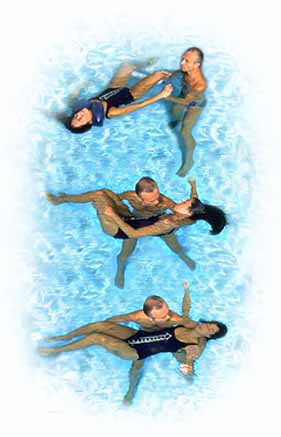 WATERBALANCING - deep relaxation and harmony through the healing power of water.

Dive into a new dimension of relaxation. An entirely new feeling of awareness is awaiting you. You need not have any experience of diving or swimming whatsoever.

WATERBALANCING is a unique method of harmonizing and vitalizing your entire being. It is a specially developed combination of movement and relaxation techniques practiced in warm water, thus regenerating and rebalancing body and mind.

A WATERBALANCING session consists of three phases.